Porta Potty Rental York PA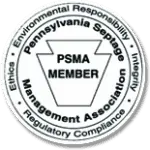 Go whenever and wherever as long as there's a handy porta potty rental York PA companies provide!
One of the biggest hassles in life is needing to go to the bathroom in an area where there is none. When nature calls, it is best to be ready to answer as soon as possible or risk a very embarrassing situation. Thanks to the hard work and innovation of trusted companies like Smith's Sanitary Septic Services port a potty rental in York PA is now a viable option for those who need them.
Our Services
The services of our company aren't limited to York PA. Smith's Sanitary Septic Services offers porta potty rentals for those in the Hanover, Pennsylvania, Gettysburg, and Westminster area. Aside from the much-needed porta potties, other services include installation and repairs of septic tank systems, pumping, and cleaning of residential, commercial, and industrial systems. Even the hardest and most intensive part of the job, the excavation of your land is a task our team is trained and equipped to handle.
The company is a proud member of the PSMA, the Pennsylvania Septage Management Association which guarantees integrity, environmental responsibility, and full compliance of all regulations. All of our customers are in good, trained, and professional hands when our team of experts is called in for the job.
Rent Porta Potty In York PA
A porta potty is a portable toilet that can be delivered and picked up at any location covered by our company. These additional toilets are perfect for outdoor events like a large concert where guests will need to use a bathroom at least once during the day. Another common reason to rent porta potty in York PA is to provide temporary facilities during a construction project.
Rest assured that no matter where these portable toilets are placed, those that need them the most will be thankful that you have provided the necessary facilities. To know more about delivery, pick up, as well as the maintenance and cleaning of the porta potty during rental period, give us a quick call for a consultation.
Affordability And Accessibility
Renting a porta potty for the day is considered a smart investment, especially for event planners and construction companies. The temporary toilets are hassle-free while also staying as the most affordable choice. There is no need to hire a cleaning crew to ensure all toilets are sanitized during the day because the maintenance is already part of the service.
Rental price will also depend on how long and how many you choose to rent for the day. This means that there is no need to go over budget because even just one or two extra toilets on site will make a big difference for everyone.
Call Now For Details
Still, have some questions about porta potties and their usefulness? Don't worry, give Smith's Sanitary Septic Services a call at 717-637-5630 and we gladly answer any of your questions. Think ahead and avoid any awkward toilet mishaps at your location by using the services of a porta potty rental York PA.
Porta Potty Rental in York PAReviews
Our Septic Services
Installations / Repairs / Scheduled Maintenance / Locations / Inspections / Drain Fields / Excavations / Waste Disposal / Backhoe / Port-a-Potty Rental / 24/7 Emergency Response
Serving Hanover, York, Gettysburg PA and Westminster MD since 1959, Smith's Sanitary Septic Service is on the job when you need us most. Call 717-637-5630 today.
Need a Porta Potty Rental in York PA?
Contact Smith's for professional, affordable septic tank maintenance, repairs, location, excavation and inspection services from certified, local pros.
Business: 717-637-5630
Alt. Number: 717-637-6570